If you have wondered what Minimalism is and how it paved its way as an artistic movement, you can refer to Ludwig Mies van der Rohe to start from a contemporary point in the near history. The movement rose to eminence and was called a design aesthetic around 1965. Minimalist Style Home Decor and architecture follow this theme aesthetically, but the word as a movement could be far older if we dug further. Anyway, it is a great point to start with since Ludwig was a leader of minimalist design. His simple; yet unusual structures are made solely to maximize any space, thus providing an utmost openness.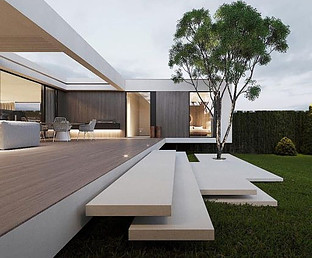 The Minimalist Style Home Decor concept, in its ideology, is more of a philosophy that focuses on the essential rather than the possession of any clutter that can hurt the mental, physical, and spiritual state of balance. Thus, it beholds that quality and stability are far more important than extra material possessions.
New Era of Advocating Minimalism
The trend of Minimalist Style Home Decor is similar to the modern design, and it implies the usage of the essentials to create a simple and uncluttered space. It is usually basic and has some clean lines and a monochromatic palette of colors.
Well, clean space can clear the head, but it's not only this; it's also connected to personal and planetary well-being. It makes sense as when a person learns how to live mindfully, they know that there must be respect for nature and the environment.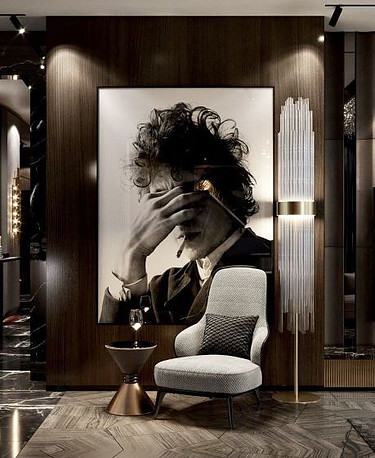 Many arising global concerns have brought about the need to think again of priorities, and people's choices have become more in harmony with what provides the best for them and the people around them.
Also, from a personal perspective, there's a new tendency for advocating minimalism, especially by millennials and Gen Z. According to a report published in 2020, millennials looked to start saving earlier than any other generation before them. They have less fortune and more global concerns than their parents did when they were their age. On the other hand, Gen Z is more of an advocate for green living and environmental sustainability. They look for ways to minimize their footprint, and they are aware of how critical it is to calculate carbon emissions.
As the world goes forward, everything is changing and given today's concerns, people are more and more embracing the taste for minimalism as they are getting rid of stuff in order to equate living minimally with living more meaningfully.
Minimalist Style Home Decor
Minimalism is exactly like a natural fit. It is organized in smooth order and just easy to maintain. Here are 5 essential steps to remove unnecessary extras from your home decor and keep things looking neat and simple:
Functionality: 

Make sure to sustain a bold style that is functional and different. To achieve this, you have to emit a balance between 3 equally important elements in your home decor. These are space, lighting, and pieces used.

Pieces and objects in minimalist home decor are clean-cut with defined lines and flat surfaces.



Space: Start emptying some spaces in a manner that enables you to build a focus point on very few things. To achieve this, consider creating a space that interacts with a few objects and can define the main item in the room. For example, If you put a comfy couch in the corner of your sitting room, you can put just a matching one color rug from the couch same color palette, a bold color cushion, and a neat simple wall piece that can unite the look by its matching color and design.
Colors: For the colors, Minimalist Style Home Decor depends basically on light colors. These are usually whites, dimmed greys, and nudes. Try to stick to two of the basic colors in a nude palette and then use shades of them to create a flawlessly lighted room. 
Declutter:

Remove unnecessary items and do not overwhelm your home with lots of things, for example, instead of choosing many small artistic portraits, create a focal point by using only one big or a pair and hanging them against a bare wall. The thing is to create a breathable place and eliminate any feeling of clutter distraction. 

 

Power: An important aspect of going minimal lies in the powerful impact you add to any place. Light is one element, and another is the existence of a striking object. For example, you can choose a large-sized bold portrait or a hippy throw pillow with an unusual color. It is very eye-catching and will help create boldness to the place.