We have researched professionals' opinions about the emerging home design trends 2022 and had their opinion about what they believe are the most designs on the rise. There were broad criteria to encompass almost all aspects of home design trends. Some of them were shelving, floor plans, colors, fabrics, the overall theme, and many more of what people are choosing.
We will exhibit 4 main aspects only to make sure you are up to date with the most crucial look of what home design trends 2022 can convey. Don't forget to check our picks of the hidden jewels on amazon to be the first to grab the chance of the best available pieces.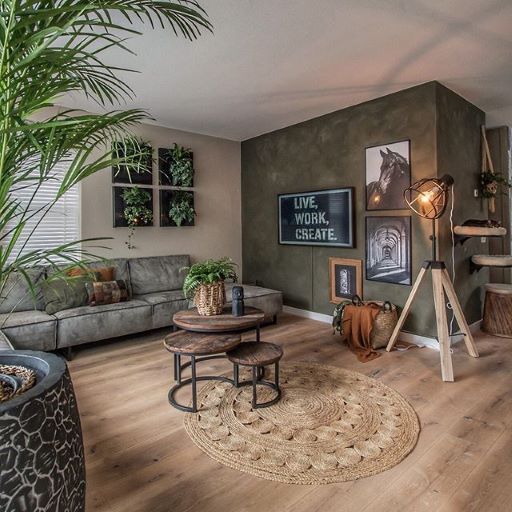 I. Colors of The Most Popularity
Although grey has its times of popularity, it seems it will no longer be, as more bold colors are on the rise. Don't be surprised, but Green is taking over its place as the color of choice for home design trends 2022. As prominent interior designers put it: "The green renaissance will be in full swing by 2022, whether in paint or decor."
It looks like people are tired of the classical Color palettes of beige, white, and grey and are going for a bolder yet calmer sense of feeling.
The chosen soft shade of greens may reflect our retreat to the natural world during our years of fighting the pandemic.
Another choice of soft grey-green is perfect as it encourages our connection with the outdoors and nature. The Emerald green on the other side is a vivid darker green that interiors believe adds a very luxurious touch to your home.
Green will be all around in 2022. As interior design magazines in Europe have stated: "Green Quartz is a great choice that holds a sultry vibe to it. It is timeless in every aspect and works very well with natural elements and neutral tones." Among other popular colors for home design trends 2022 comes Tech Blue, Military Gold, and Nature Brown.
II. Nature-Inspired Interiors
Interior designers are trying to find more ways to bring nature indoors. The trend to create a nature-like interior was apparent, especially in the frequent use of flora- and fauna patterned fabrics and wallpapers. Whether it was a recall of the king and queen ages or a return to nature when nature decided to call us to slow down a bit, we decided to choose a trend full of natural materials, floral patterns, and live plants.
Making sure to choose furniture and decor designed in natural materials is a simple way to emit a natural-inspired look around your home.
Remember to add lots of plants and make sure you use ethically sourced elements because a lot of attention in 2022 goes to nature and sustainability issues.
III. Black Accents adding The Most Impact
Black usage as a shade in any space is the norm in home design trends 2022. Just accents of black in any interior is the secret to adding a trendy and powerful impact.
Black accents can beautifully define your space, and they are of great support to all design styles. For example, you can choose black paint colors as a base in small doses to make other elements feel right and in place. Also, use black in some of the slight home details as it goes well with all colors. You can use it in window frames, faucets, light fixtures, and door frames, as black accents should always add a modern look to the whole place.
IV. Shapes On The Rise
After an excessive use of squares and rectangles, we will be seeing more circles and rounded shapes in furniture, lighting, and home design in 2022. Interior designers believe that circular and organic shapes play a role in incorporating softness into any home design and giving any space a more vibrant and soothing atmosphere.
You can integrate rounded shapes anywhere in any setting, like adding sofas and coffee tables with rounded edges, clocks in a circular shape, and rounded decor pieces that should add a smooth and natural look to your home.
We are passionate about home design trends, so stay updated and don't forget to get a daily selection of our top stories and post your beautiful comments. If you have any designs in mind, let us search for the best available pieces for you and offer them to you at the best available prices.