There is, as globally documented, a new definition of luxury for our times. What we once looked at as extravagant now means at least the minimum of responsible act toward our planet's welfare and sustainability. Home Luxury Redefined is thus the norm for substituting the state of great comfort for oneself for the great comfort that contributes to the welfare of resources and the environment.
Simply, if wealthy "X" is investing in the installation of a green roof instead of buying a new dazzling fireplace, then "X" is flaunting his wealth and signaling his status according to new luxury standards. It though said that individuals' choices are starting to comply with Home Luxury Redefined standards with the efforts to attend to contemporary global issues such as pandemics, climate change, and economic sustainability.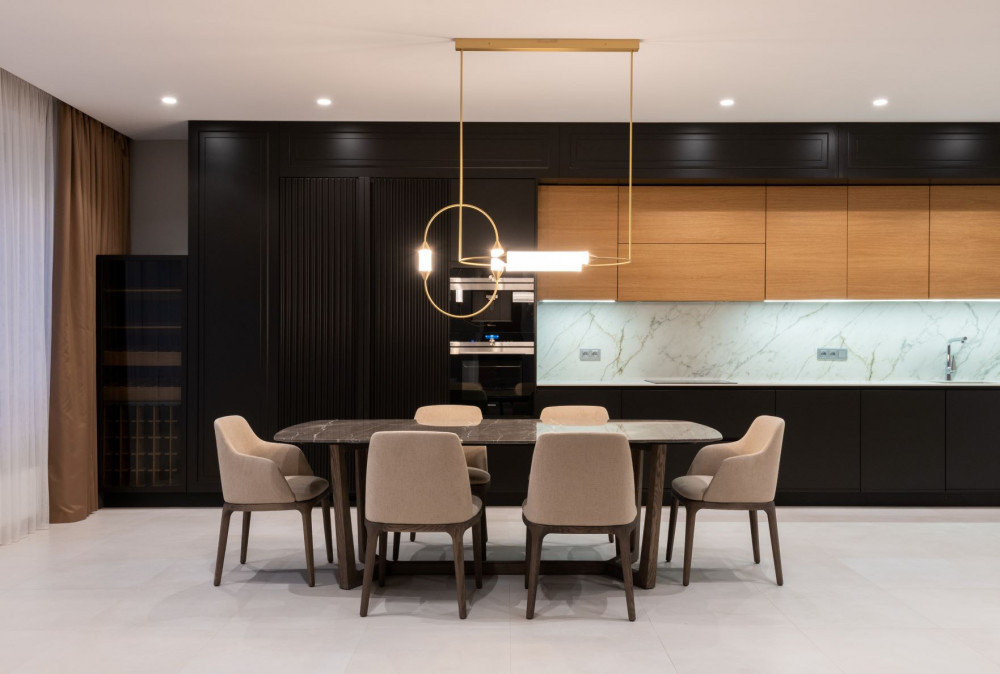 Luxury Back Then
The old excitement over high-end categories and the collaborations between labels to produce and advertise sophistication is on a decline and becoming a "back then" norm. What defined luxury in the past has been quality brands that used expensive resources and craftsmanship without any concern for carbon emissions and consumers' resilience caused by the pandemic.
Wealthy people of the '90s enjoyed a bullish global economy and had part of their houses supported by Roman temple-like columns! They had expensive cars with oil-burning engines and excessive oil consumption. Antler chandeliers were luxurious back then, and wealthy people would pay a fortune to have canopy beds and to have their kitchens remodeled in Tuscan style.
Back then, the whole concept of luxury belongs to the back then criteria. Today Home Luxury Redefined norms are ruled by the current health, economic, climate, and environmental concerns.
Check Amazon Aware products and stay updated with how markets are following current customer needs and adhering to collaborative efforts aiming to consider contemporary issues.
Luxury Now
Today it is impolite to flaunt one's wealth without considering all factors that contribute to shedding light on the aspirations of the new generation and the issues of the contemporary world. Today everybody is aware that adaptation cannot be an afterthought to development. In fact, the word resilience has become a critical word in our dictionary to indicate the need to act proactively to the unpredictable.
To achieve resilience and adaptation around the globe, wealthy people find themselves observing what it takes to build and decorate their homes nowadays. To shed light on the transformation in home luxury, here are some significant changes shaping the concept of the term today.
To adopt sustainable architecture modeling capable of minimizing the harmful environmental impact of buildings with moderation in the use of energy and materials.
To reduce vulnerability to climate change by replacing appliances of high greenhouse gas emissions and investing in assets and infrastructure capable of adapting to evolving long-term climate risks.
The usage of Smart Devices, such as smart thermostats and power strips, helps you reduce your carbon footprint to a great extent.
The usage of home automation and monitoring systems and devices is rich, eco-friendly, and contributes to lower energy wastage.
To use minimal high-end designs with empty spaces and solid geometry cuts is modern luxury. Home Luxury redefined is more about clarity and minimalism.
---

"The word resilience has become a critical word in our dictionary to indicate the need to act proactively to the unpredictable."
Home "Luxury redefined" is becoming the comfort and happiness that entails luxury that can decrease our ecological impacts so the earth can become cleaner and a more beautiful place for us to live. Failing to flaunt with luxury concept today would, though, seem more like bragging and an extreme action of indifference.